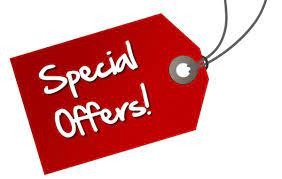 Current Special Offers
GOOD NEWS!
Prices for April and May 2023 have been reduced and we have included attractive 2 person discounts if you book directly with us via our website.
So, if you fancy spending Easter with us here at La Roussille or you are planning on a trip during the Spring holidays or to take advantage of the long bank holiday to celebrate the UK King's Coronation, we have some excellent tariffs available.
Please see our Tariffs below for full details or email us through our enquiry form.
We hope to see you soon, here at La Roussille.
Oak Barn Tariffs
Walnut Barn Tariffs