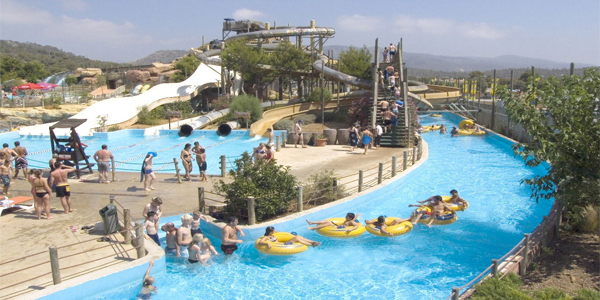 Bergerac Aqua Park
When the weather heats up in the summer a day lazing by the pool and enjoying some water activities is perfect and Bergerac Aqua Park is open every day from the middle of June to the end of September.
The water park at Bergerac is set in a park covering 2 hectares right on the edge of the river Dordogne. In all there are 4 pools. One is a large paddling pool for young children. One is a shallow pool with a mushroom shower, again for young children. There is also a swimming pool and a pool that you splash into from the large slide.
Surrounding the pools there is plenty of space to enjoy some sunbathing as well as shady seating areas ideal for relaxing. A six person jacuzzi reserved for adult use is also in the pool area. Equipment for ping pong and beach volley ball is also available for when you fancy a break from the pools and there is a bouncy castle too for young children.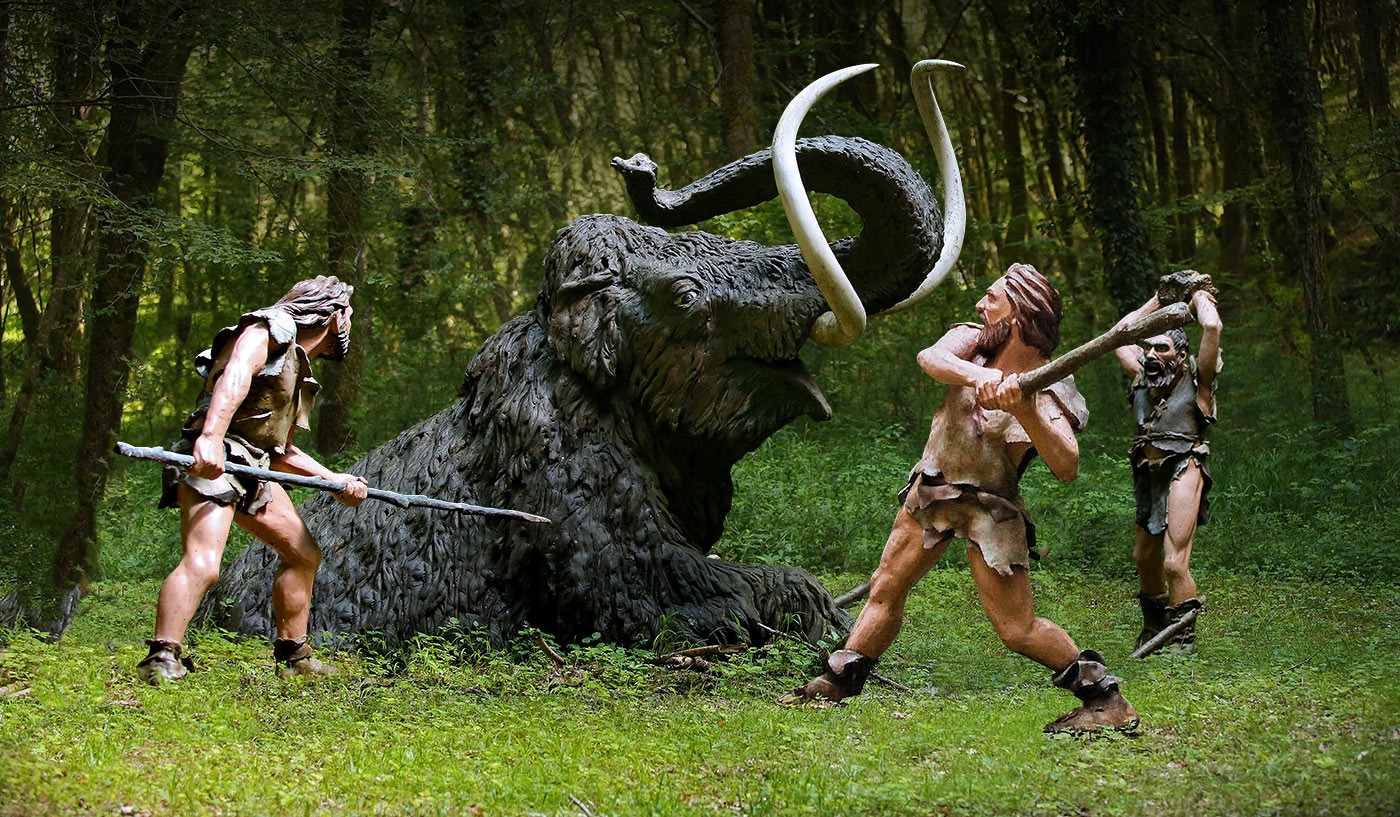 Prehisto Park
The Prehisto Park at Tursac in the central Dordogne area is situated in a pleasant wooded valley which is very likely the kind of area that prehistoric man would have chosen for a settlement.
A circular walk around the valley leads you past a number of scenes that have been created to represent aspects of prehistoric life. There are also various scenes of life at the settlement with family members involved in various different activities. Some of the displays also have an audio element. As you walk around the park the scenes progress from ones depicting neanderthal man to scenes depicting our direct ancestors - Cro-Magnon man.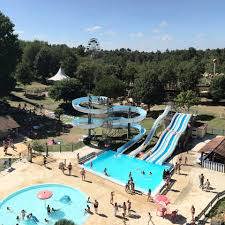 Jacquou Park
Jacquou Park near Le Bugue has three parcs: an animal parc, an aqua parc and amusement parc. The animal parc has farm animals from around the world including llamas, highland cattle and angora goats. The aqua parc has two water slides, plus separate pools for younger visitors. The attractions park has a bouncy castle and rides for young children. There is also a mini-golf and a snack area.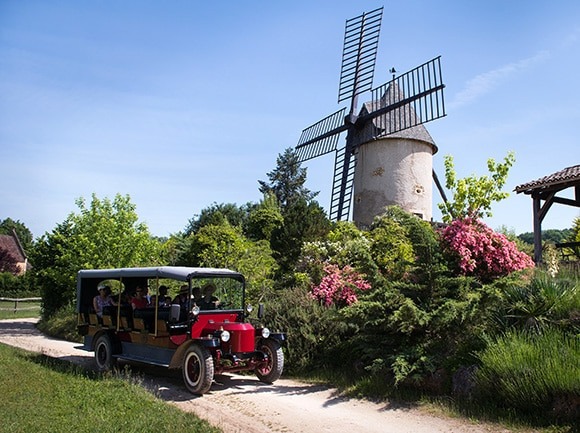 Le Village du Bournat
Le village du Bournat at Le Bugue is one of the most popular attractions for families in the Dordogne. It is a reconstructed village showing life in 1900, with animals on a working organic farm, crafts, and a working windmill which makes flour for the local bread. There is also a funfair, picnic areas and restaurants.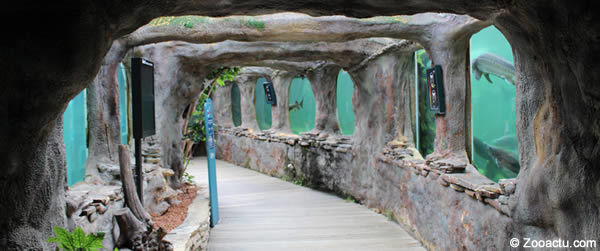 Le Parc Aquarium Perigord Noir
There are more than 6,000 fish to see at this aquarium, with feeding shows and an underwater gallery there is plenty to amuse the children here. There is also 'jungle' crazy golf and high wire climbing, plus much more.